5 BQQ Ribs to Grill this Summer
Get ready for summer the best way possible, with some delicious grilled ribs! There's nothing we love more than manscaping, than grilling! Whether you like sweet sticky ribs or savory spices, we have a recipe for you! 
BBQ Sriracha Ribs - You won't regret putting Sriracha on everything, but especially on these sticky spicy ribs! The best part is these don't need to prepped a day before! Find this delicious recipe here.
Orange Honey Ribs - Nothing taste sweeter than an orange in the summer time, unless you take that orange and slather it on a rack of ribs! Pair it with a crisp Belgian White beer. Find the full recipe here.
Extra Sticky Thai BBQ Ribs w/Peanut BBQ Sauce - A unique take on BBQ ribs, these exotic, sweet, and sticky ribs will have you giving up your classic BBQ sauce. Get ready to take a summer trip to Thailand with these mouth-watering ribs! Find the full recipe here.
Bourbon BBQ Ribs - We have an intense love for everything bourbon, so why wouldn't love it infused into our barbecued meat? Adding bourbon really adds some intense and complex flavors into your summer BBQ! Find the full recipe here.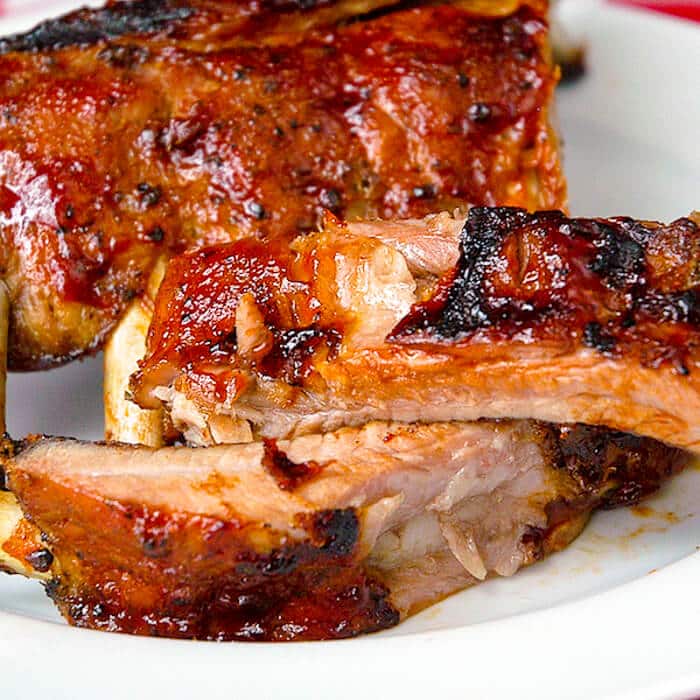 Cherry-Cola Ribs - A favorite summer refreshment has to be an ice cold cherry-cola! Drench your barbecued ribs in this sweet cola and infuse a ton of flavor into your summer BBQ! Find the full recipe here.